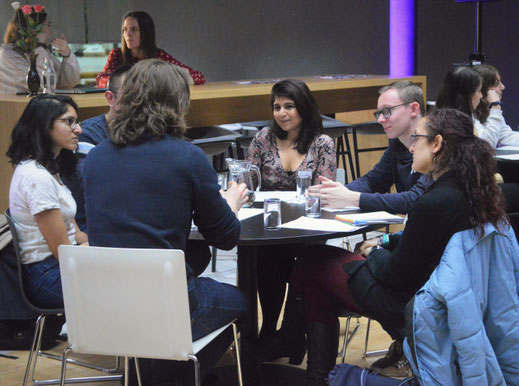 Unboxing?? What is unboxing yourself? Those were the thoughts after seeing the initial advert for TU/e in Dialogue. Since I love to explore; I signed up. I didn't know what to expect but I was up for finding out more.
"Surprise is the greatest gift which life can grant us"           – Boris Pasternak
The surprise is an understatement for the whole evening. As it turns out there were two concepts to the session.The underpinning concept used to facilitate our unboxing was "Dialogue". A brief summary of the history and the why?
The birthplace of the Day of Dialogue is, in fact, the Netherlands. After the world turned upside down on 9/11, there was an identified need to connect people from different backgrounds in Rotterdam and repair/heal by talking.
So, the Dialogue method was designed and created to be the answer to this need and since 2006, Dialogue Netherlands has been active in local communities throughout the country to tackle the need for people to connect.
How does it work?
Within a group of up to five people and facilitator you work on the principles of Active Listening and a bit of Neuro-Linguistic Programming (NLP) and this "Attitude" is explained briefly to you beforehand by your facilitator, who has the responsibility to safeguard these principles whilst prompting thought and shaping the session.
This space allows you to investigate or "unbox" a situation where you may be struggling to solve, unable to meet expectations, or unable to move and share our own perspectives, insights, perceptions of a situation and discover more about who we are, our talents and aspirations through 4 simple steps:
Getting to know each other
Sharing experiences
Dreaming
Doing
At this point, I have to put my hands up, as even though I work within the premise of Active Listening and NLP every day, I lost those principles and hijacked a few stories (I am so sorry), as I felt a real connection with the participants of my table.
Upon reflection, my one recommendation would be to have more time to fully explain Dialogue, the principles/"attitude" and aims of the session so that roles can be truly understood within an informal setting.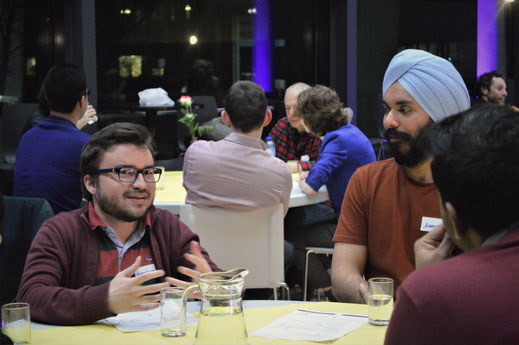 However, that was the only downside for me. I found the whole process and the topic of unboxing satisfyingly intriguing, and of course, thought-provoking.
Eindhoven in Dialoog, organizes themed sessions, out with their partnership with TINT Eindhoven and Studium Generale, throughout the year and can be found on Facebook. However, I do look forward to future partnership sessions with TINT and TU/e and further personal development opportunities.
Written by Claire Thorpe
Photos by Leticija Petrova
---