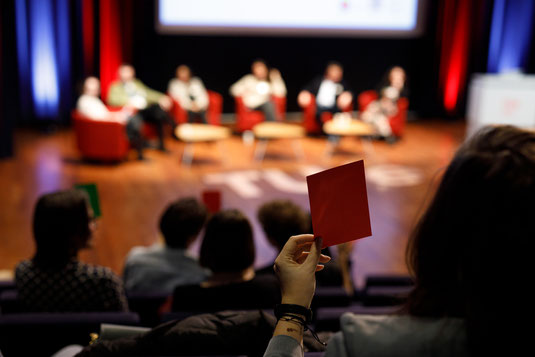 "On Valentine's Day, TU/e staff and students came together for dinner, discussions and drinks to celebrate the International Day of Women in Science. The organizers - TINT, WISE and Beyond - named the event 'Intercultural STEM! But how?' and asked participants the question: how inclusive are the fields of Science, Technology, Engineering and Mathematics for internationals?"
Are you interested in reading the full article, check out the article by Martina Silbrníkova from Cursor. 
Picture taken by Dick Rennings from Tiny Studio.